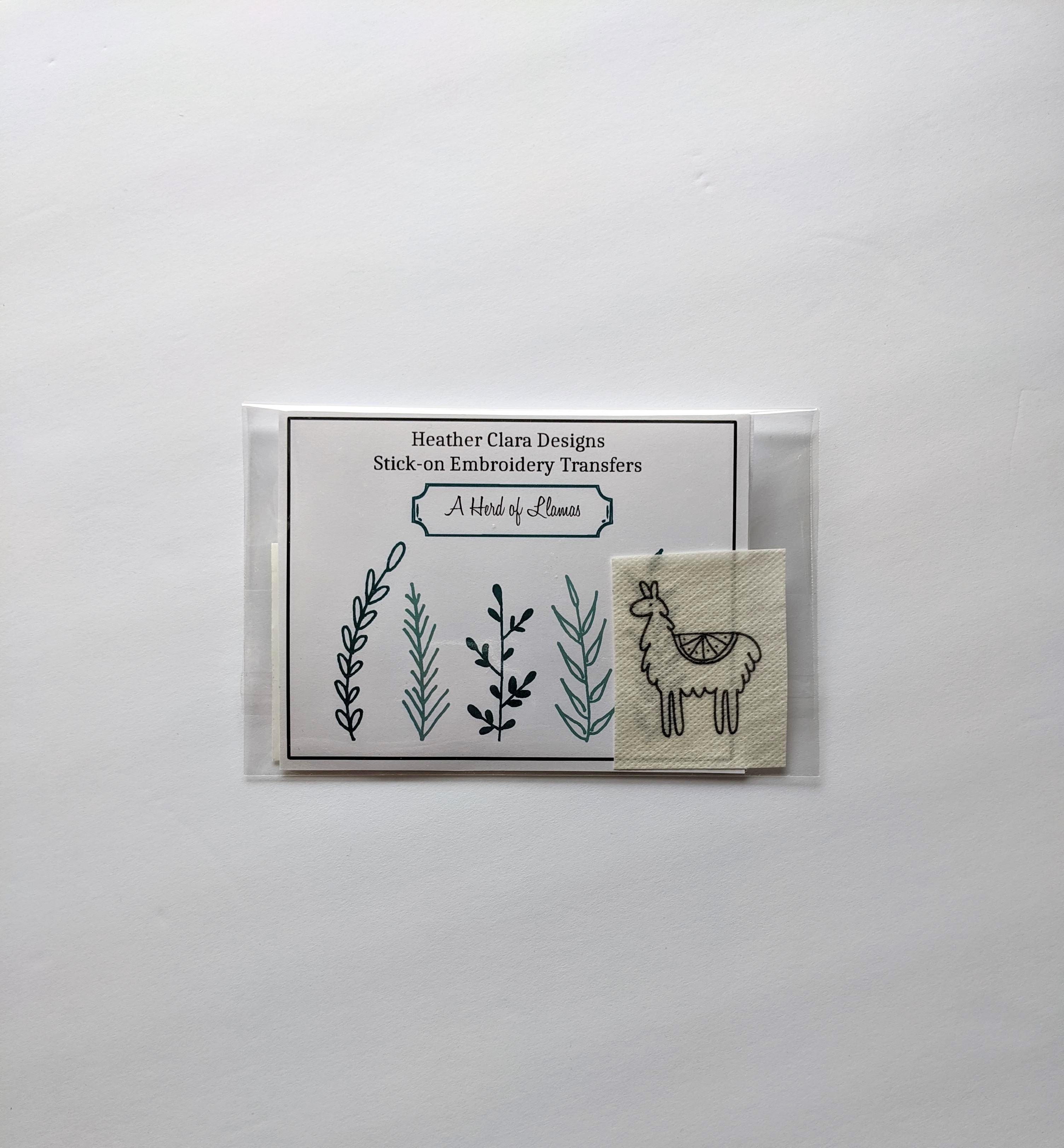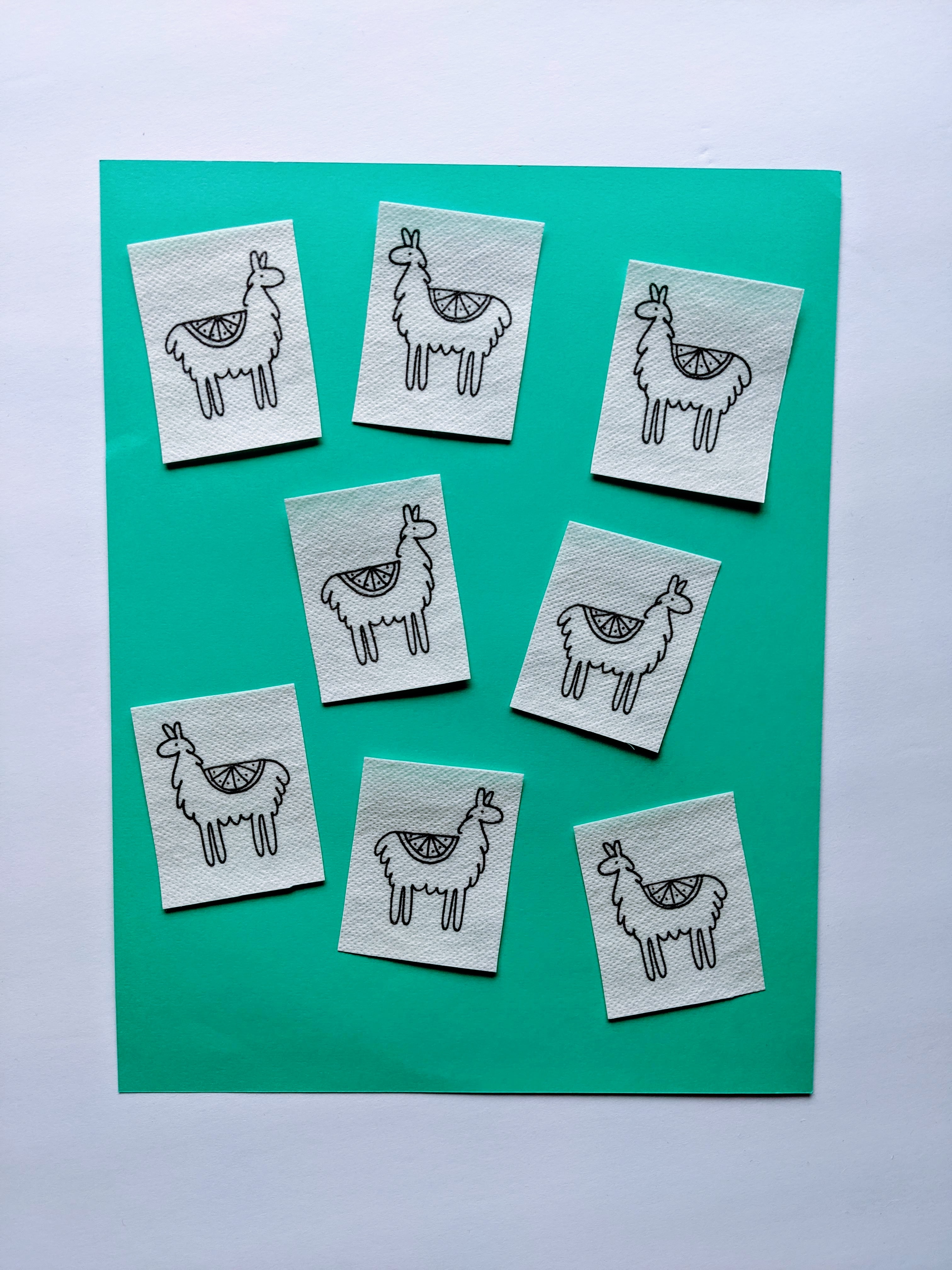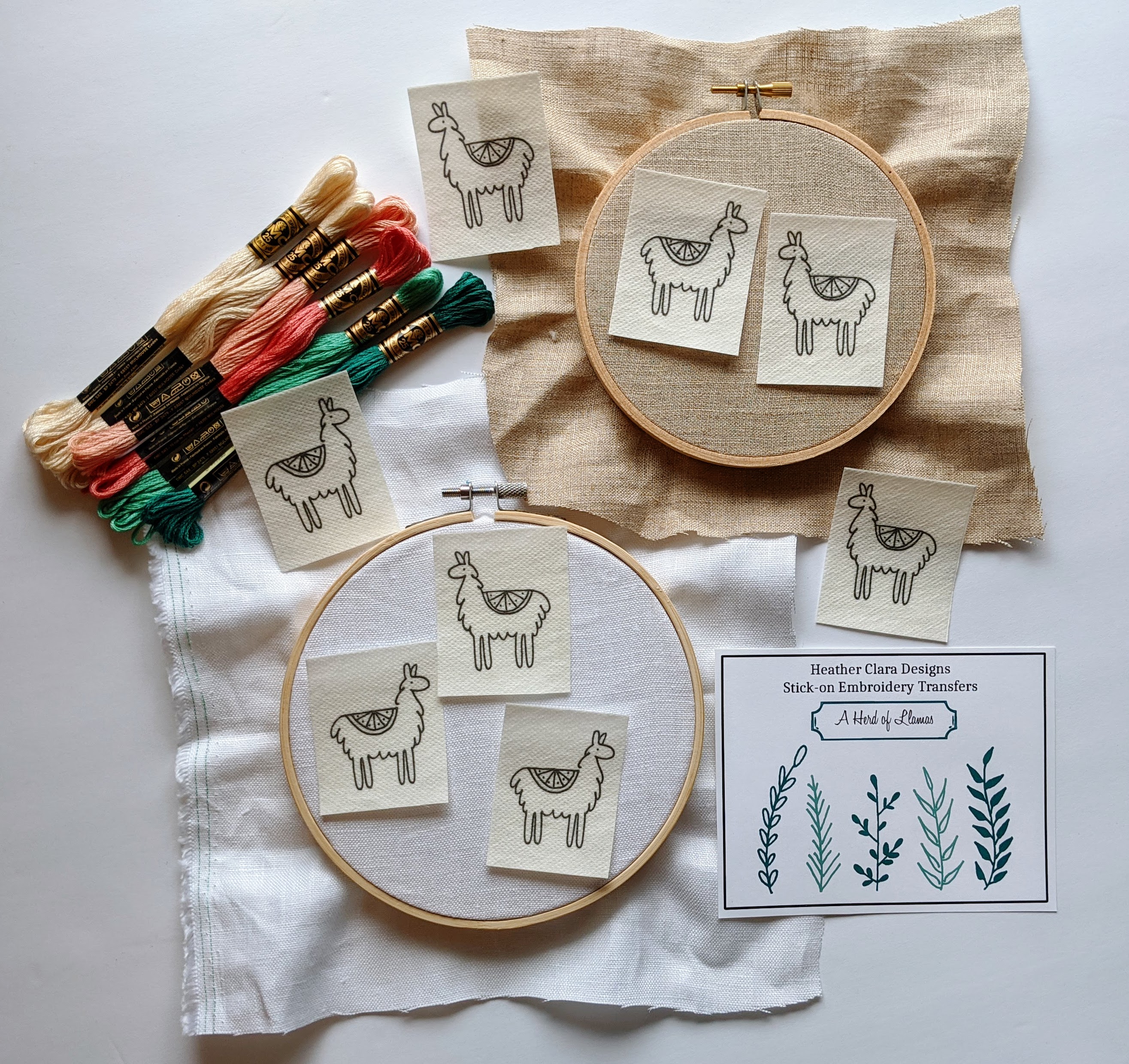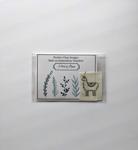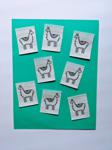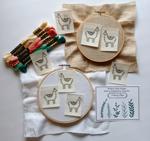 Embroidery Transfer Stickers - A Herd of Llamas
$15.00 $13.00
Category: Kits and Transfer Stickers
Description
With these embroidery transfer stickers, you can stitch your own herd of llamas!

Each packet comes with 8 llama transfer stickers, four facing left and four facing right. Each llama measures approximately 2 inches high and 1.5 inches wide. You simply peel off the backing of each sticker and affix it to the fabric you want to stitch on. Use the design lines to embroider on your fabric, trim the excess transfer paper, rinse out the transfer paper, allow to dry, and you're done!

Add some of these happy llamas to a variety of fabric projects!

Instructions included.

*This packet includes the transfer stickers and instructions for using them ONLY. You will need to supply your own fabric, needle, embroidery floss, and other embroidery tools.

To see more of my work, check me out on Instagram: @heatherclaradesigns

Fine print: This design and documents are intended for personal use only. PLEASE do not sell this pattern, a kit with this pattern, or any items made from this pattern. Thank you!

Sold out