About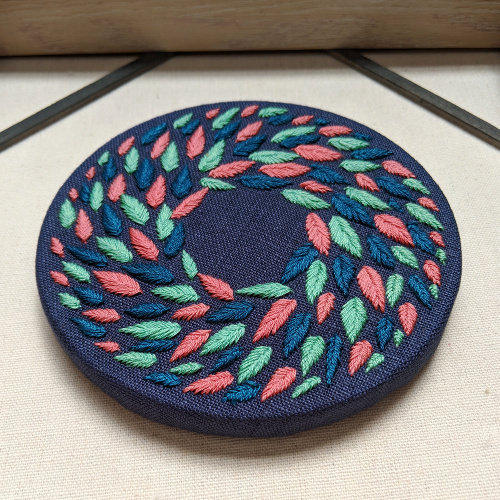 At the beginning of 2015 I started selling embroidered canvases because creating fun and functional art has always been important to me. I find it invigorating and soothing - a way for me to be myself in a hectic household (my husband works from home, and with two kids in elementary school, there is ALWAYS somewhere to go and something to do!).
Growing up, I was no stranger to the idea that it is possible to make money by being creative and artistic. My mom is a full time calligrapher, and I remember that our dining room table was often stacked with boxes of wedding invitation envelopes that she was addressing. In 2007, I started doing calligraphy for brides and grooms around Chicago, and while I still enjoy calligraphy, embroidery allows me to be constantly creating pieces from start to finish. Thus the creation of Heather Clara Designs.
I love the entire process - from the beginning sketches of a design up until the piece is finally finished, I love seeing how a canvas or hoop takes shape. I enjoy using the inspiration that is all around me - from my kids to my city and beyond.