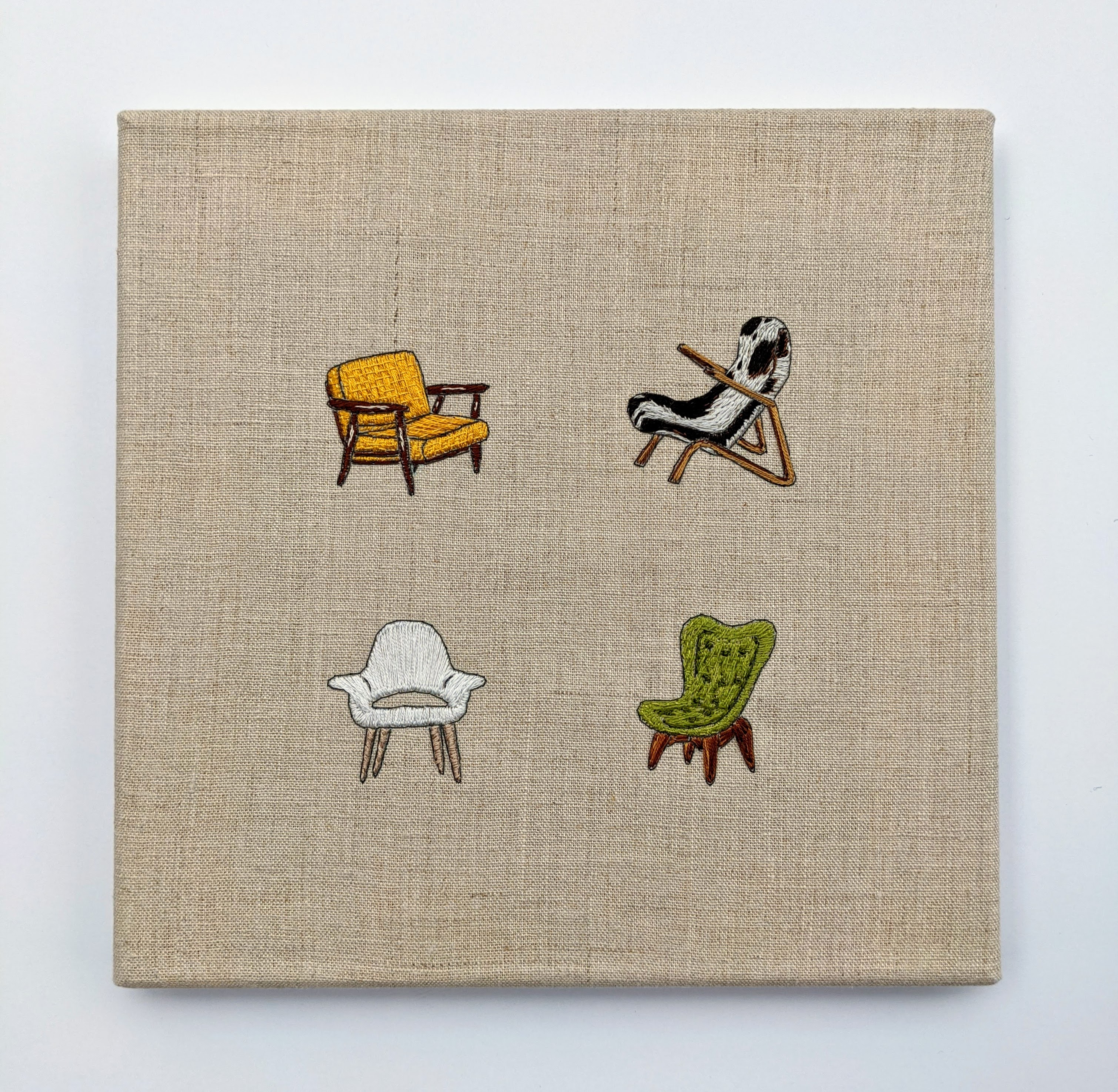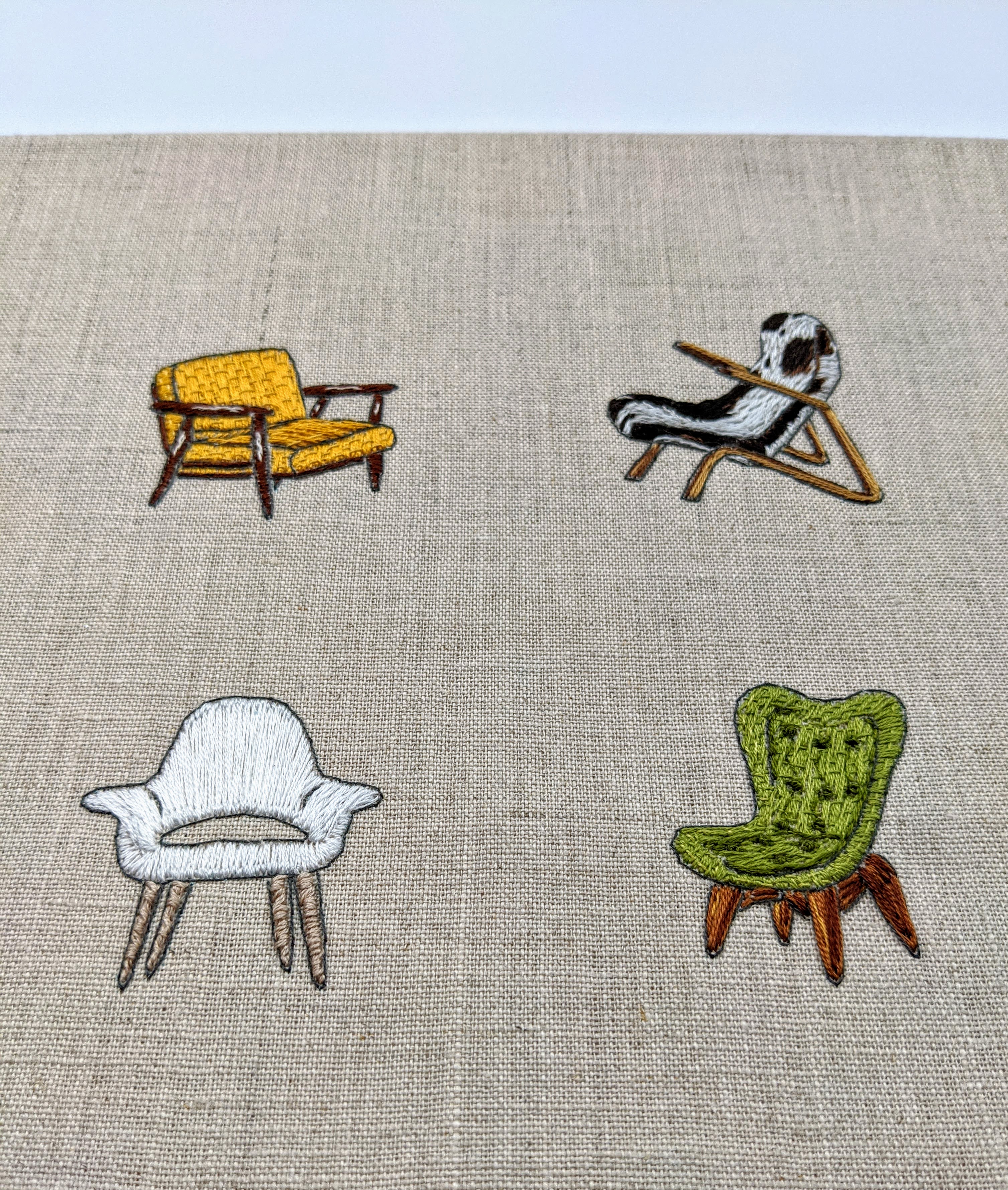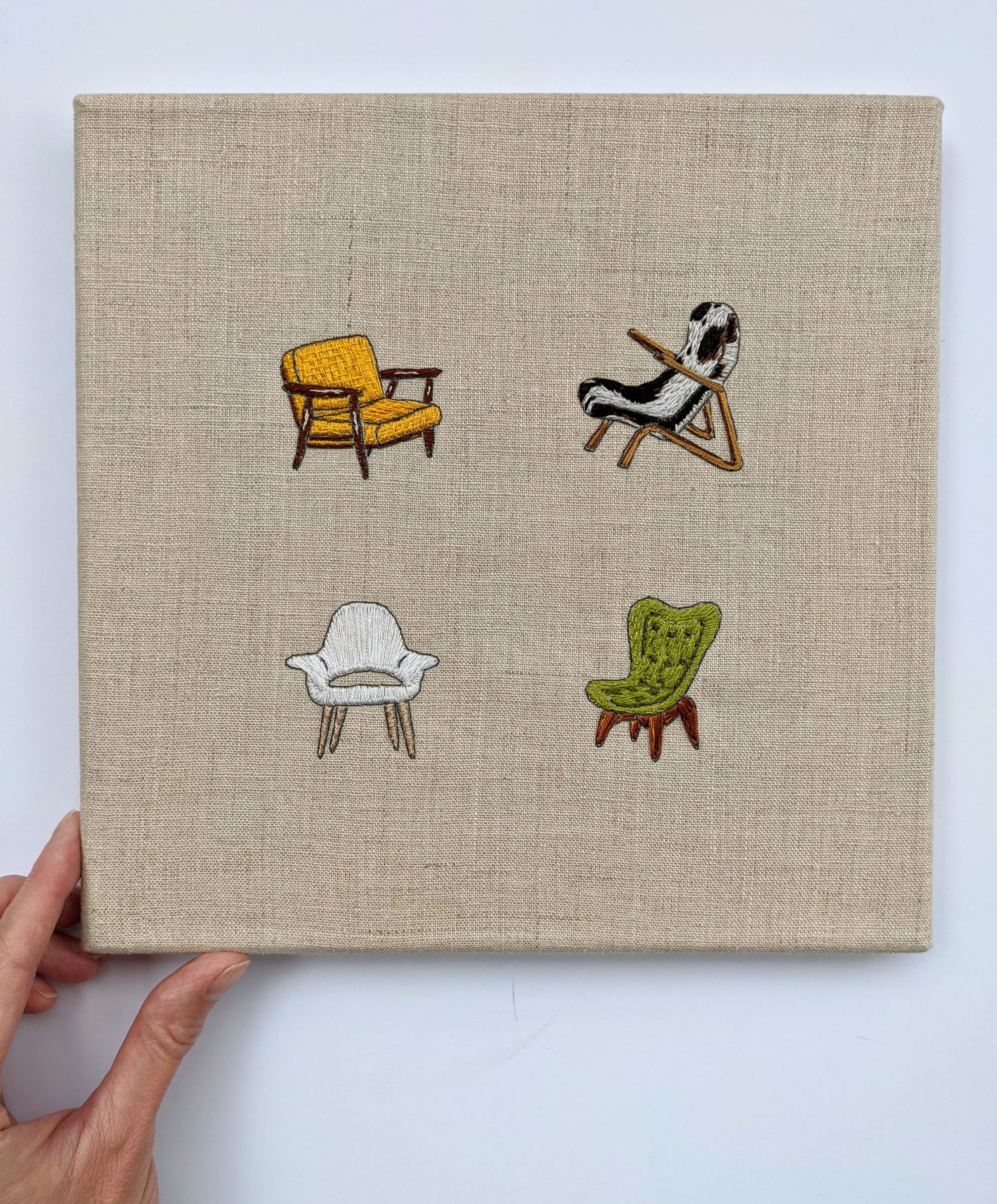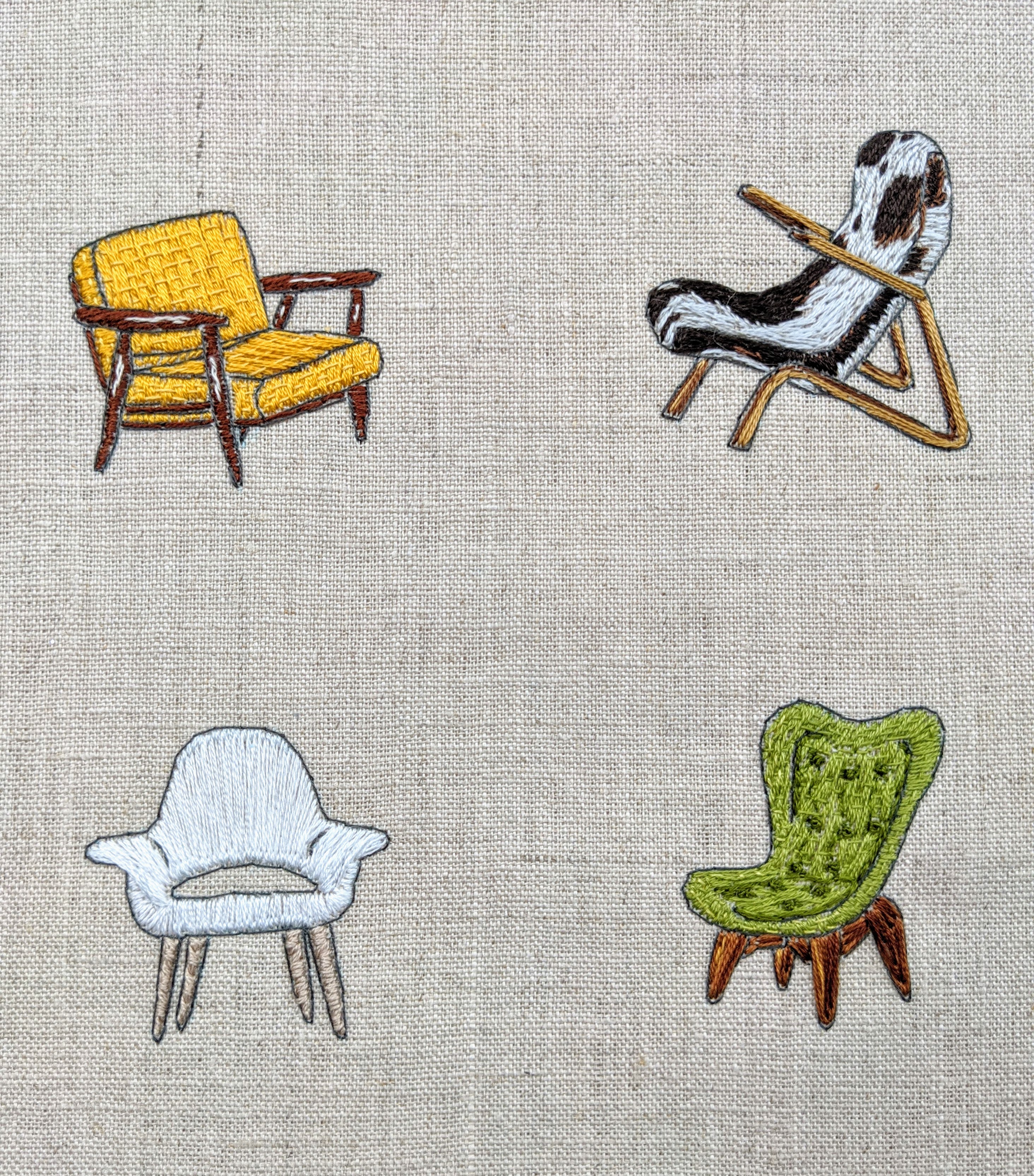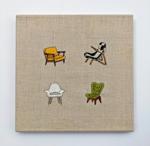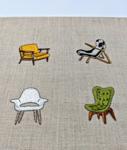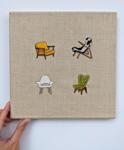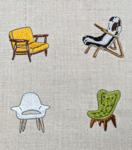 4 MCM Chairs
$100.00
Category: *September 13, 2020 Collection*
Description
This canvas features my stitched interpretations of 4 classic mid-century modern chairs, including (clockwise from top left) a Hans Wegner Cigar chair, an Eero Saarinen Grasshopper chair, a Grant Featherston R152 Contour chair, and an Eames & Saarinen Organic chair.
Details:
10" x 10" wooden canvas frame, stretched with natural linen
Cotton embroidery floss
Signed by me (Heather Hoffman) and dated 2020
The back of the canvas is exposed.
The piece can be hung on a wall or even propped up on a table or shelf (no hanging hardware included).
This piece is finished and it is not recommended that the fabric be removed from the frame.
Your piece will ship via USPS First Class Mail in protective packaging. If you would like to make other arrangements for shipping, please contact me prior to purchase.
Sold out