New World, New Work
Sep 08, 2020
2020 is the year that most of us would rather forget. I'm actually writing this as my kids both embark on their first day of remote learning here in Chicago (they both want to be physically IN school so badly, it's enough to break your heart). BUT, here we are, and I'm actually about to release a new collection of embroidery pieces all inspired by mid-century modern design.
Well, okay, that felt weird to say.
But as I flesh out exactly what has drawn me to be inspired by this movement, it appears that the disaster that is 2020 is the perfect explanation. Much as the world was re-awakening after World War II and the MCM movement enveloped the design world, I am willing myself to believe that some amazing things can also come post Covid-19. Wouldn't that be wonderful?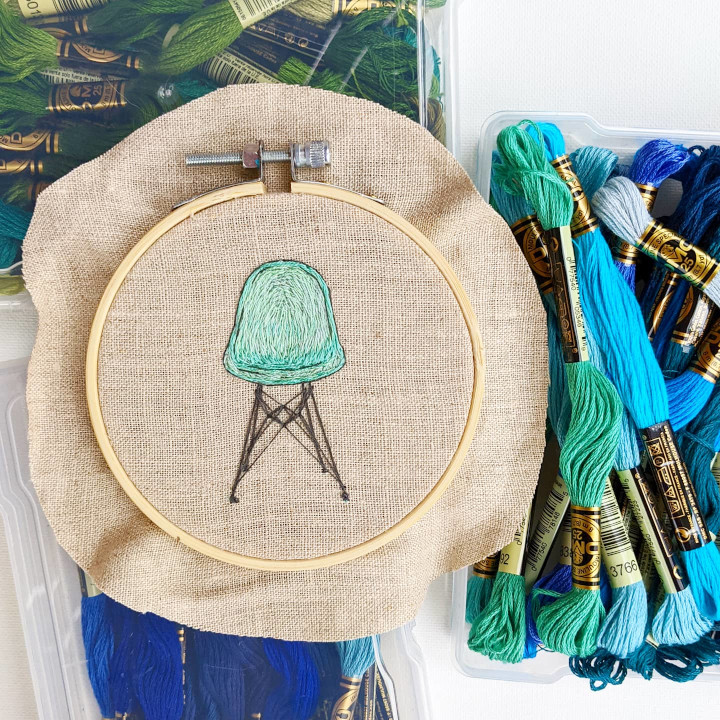 Basically, I'm clinging to mid-century modern EVERYTHING as a way of coping, and hoping that the post-Covid world will give birth to some amazing things.
Which means that my art has shifted focus and I'm currently giving homage to some of the iconic works that MCM is known for... and thankfully, there are so many! My initial focus has been chairs. Yup, chairs.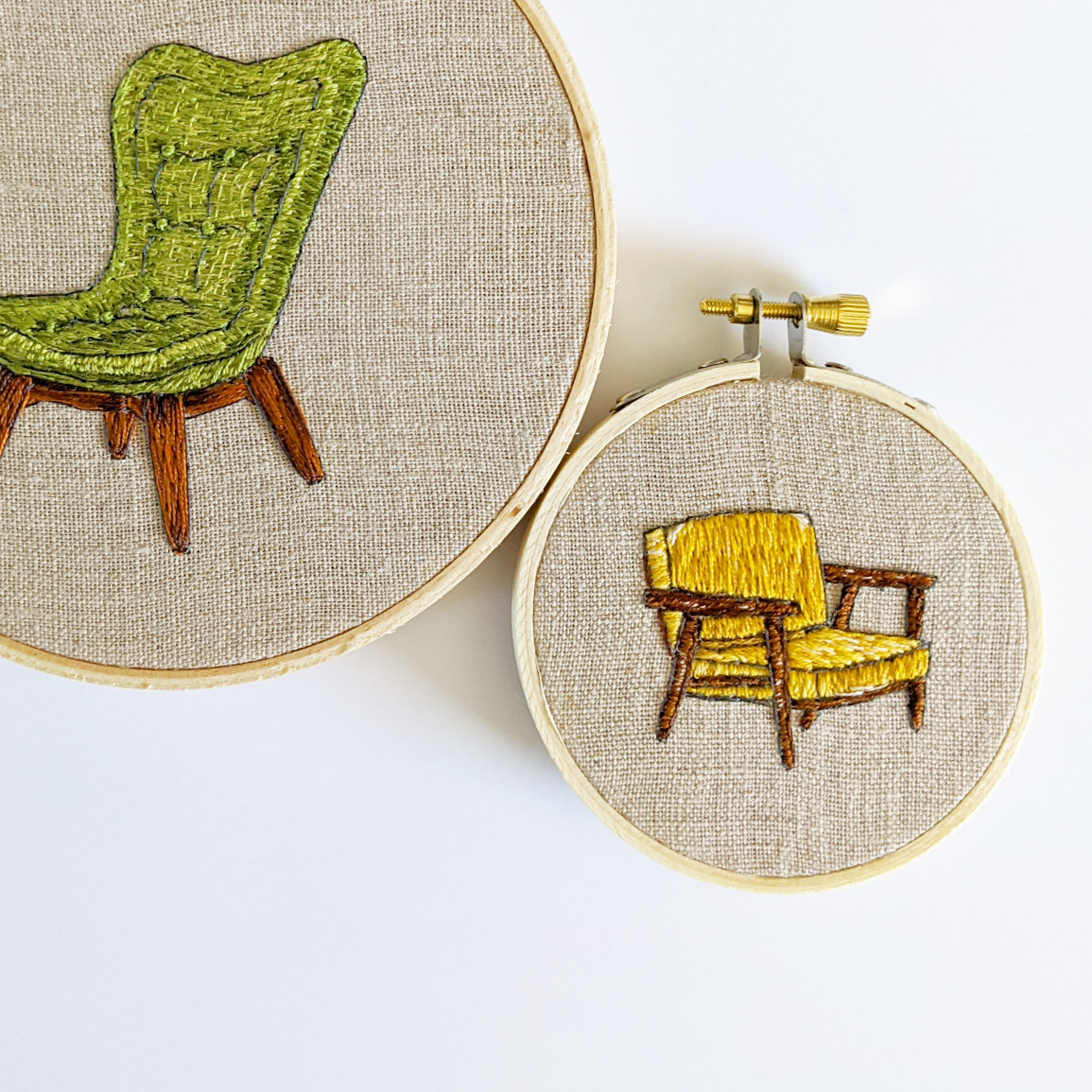 From the sculpturesque Bertoia Diamond chair to the classic Eames Lounge chair, I'm exploring as many as I can - using my needle and thread to play with texture and color and form. It has been extremely satisfying and even uplifting as I stitch each particular chair.
I hope you'll check out the collection when it is released this coming Sunday, September 13th (at 8:00 AM Central time)! Thanks for reading... and I hope you're hanging in there!
Heather